Profile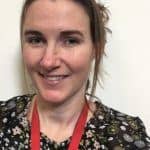 Emma Hayhurst
Curriculum Vitae
Education

I grew up in a country called Bahrain and went to school there called St Christopher's. Then I did my A-levels at a sixth form college in Winchester called Peter Symmonds. After a one year break I went to the University of Sheffield to do a degree in Zoology, but I swapped to Microbiology after my first year because I loved it so much! After another year's break I went back to the University of Sheffield to do a PhD in Microbiology.

Qualifications

GCSEs A-levels (Biology, Psychology, Performing Arts) BSc in Microbiology PhD in Microbiology

Work History

When I was a student I always had a part time job, I've worked in McDonalds, Debenhams, and then in care homes for the elderly for many years. After my PhD I had a research job for two years, and I have been a lecturer at the University of South Wales for 11 years now.

Current Job

lecturer in Microbiology at the University of South Wales, in Pontypridd near Cardiff.
Favourite thing to do in my job: teaching people about the amazing invisible world of microbes, and learning new things about them every day

My Work: I teach people about tiny bugs called bacteria, and I work in hospitals and with poo to try to work out how to stop the spread of dangerous bacteria called superbugs.

My Typical Day: I have kids, and my day often starts by dragging them out of their beds and into school! Then I head to work, where there is no such thing as a typical day... I can often be found in a white coat discussing science experiments with my students, at the computer writing up the results of experiments and trying to find more money to pay for our experiments, or standing in front of a crowd of students, trying to inspire them to love bacteria as much as I do!

My Interview

How would you describe yourself in 3 words?

mother, scientist, swimmer

What or who inspired you to follow your career?

a lecturer I was taught by in my first year at Uni called Milton Wainwright

What was your favourite subject at school?

drama!

What did you want to be after you left school?

a white water raft guide or an actress

Were you ever in trouble at school?

yes... I was not a hard worker and used to mess about loads...

If you weren't doing this job, what would you choose instead?

I'd love to be a warden on the remote island of Skomer in West Wales, and help protect and conserve its beautiful wildlife

Who is your favourite singer or band?

It really depends on my mood - but I keep going back to the music of my childhood/teens - Kate Bush, Rolling Stones, Nirvana, Red Hot Chilli Peppers...

What's your favourite food?

Probably lentil curry with a hard boiled egg sliced on top and some aubergine pickle- delicious!!

What is the most fun thing you've done?

Wild swim. In rivers, lakes, the sea. - anywhere. It's the best thing ever!

If you had 3 wishes for yourself what would they be? - be honest!

I'd wish one thing for me, one for my family and one for the world. I live by the sea and swim in it all year round, but the sea where I live is muddy and brown. I wish it was crystal clear so that I could see the fish. I wish that my two kids grow up to be kind, useful, and (mostly) happy. Finally - I wish that the world learns how to live in harmony with nature and that our wildlife and our climate recovers.
---
---
---